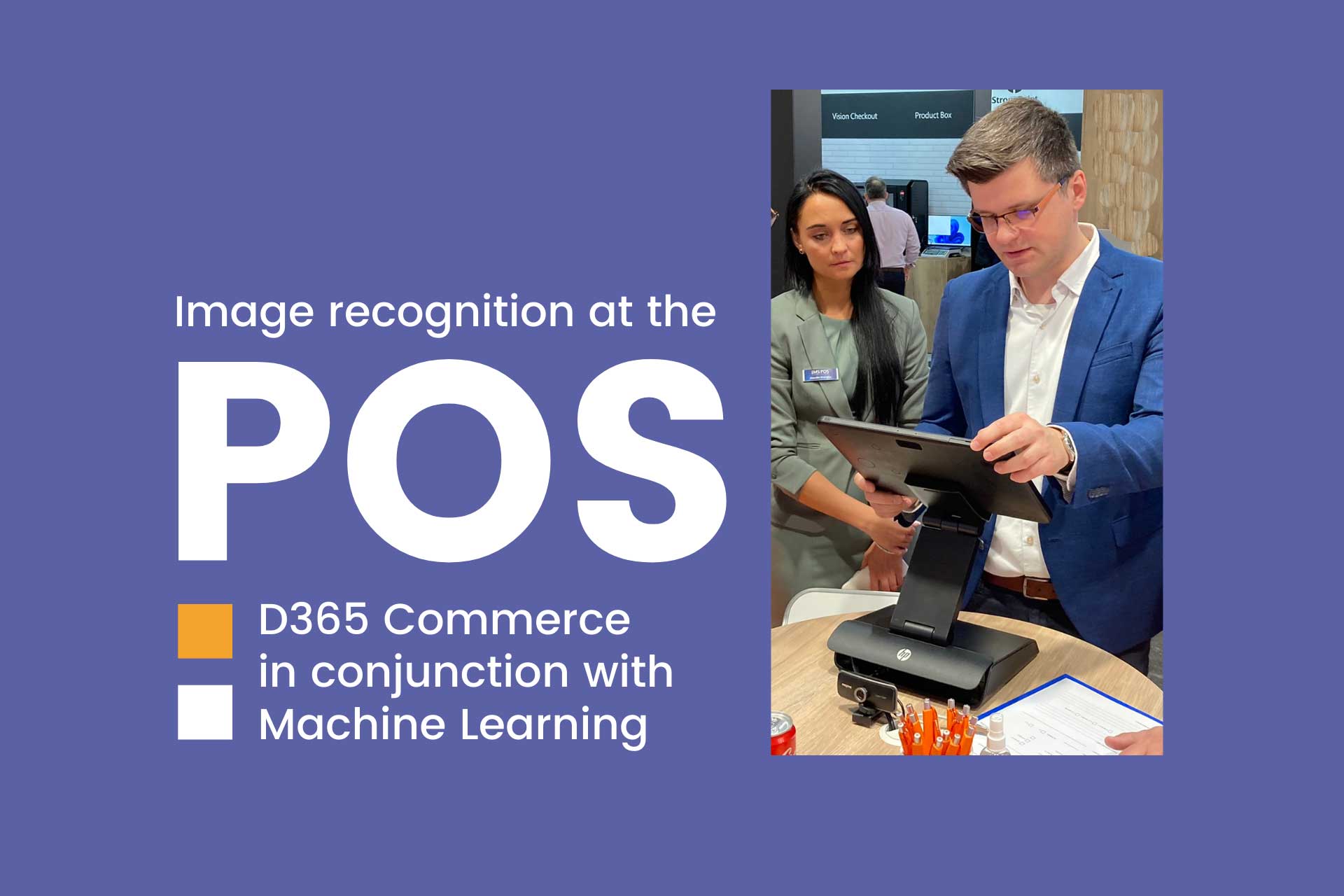 Automation of purchasing processes - image recognition at the POS
The modern running of retail stores is not as obvious as it was a couple of years ago. Strong competition on the market and constant innovations to attract customers are big challenges for all shop owners. Consumers nowadays are much more demanding and expect not only a good product but also a customer experience that has the potential to be remembered positively. Keyword: customer memory. In order not only to retain existing customers, but also to attract new ones, retailers must respond to the needs of the modern consumer by introducing innovative solutions in their stationary stores. By means of a personalised and digital customer approach as well as customer-specific marketing campaigns, it is also increasingly AI-supported approaches such as the digital recognition of products that positively support such a holistic concept. This is where D365 Commerce in conjunction with Customer Vision AI comes in.
Automatic recognition of products taken from the shelf and transferred directly into the virtual shopping cart? No problem with D365 Commerce and Custom Vision AI!

But what is in the background to enable digital shopping experiences?
Microsoft Dynamics 365 Commerce , for example, provides a solution with multi-channel e-commerce that allows you to create websites, connect physical and digital shops, track customer behaviour and requirements, and deliver personalised experiences. The system can also greatly improve operations and resource management, as well as gain a holistic view of the development of your business. You can create analytics for all areas of your retail and sales data, navigate a scalable commerce platform and significantly reduce your costs by optimising business practices.
The modern functionalities of Dynamics 365 Commerce are complemented by Azure Services , so technical capacities must be used economically and situationally.
Azure Custom Vision is an image recognition service that allows you to create, deploy and enhance your own image ID models. Image ID labels are recognised based on their visual characteristics. Each label represents a classification or object. Unlike an image processing service, Custom Vision lets you define your own labels and train custom models to recognise them.
In doing so, Custom Vision Vision uses a machine learning algorithm to analyse images and identify them based on various properties. The images are given their own custom labels (tags) at the time of upload. The algorithm trains on this data and calculates its own accuracy by testing itself on the same images. In subsequent use, offline recognition is also possible through an export!
Are you wondering how D365 Commerce and Azure Custom Vision can support your business? Feel free to Contact us. We have the experience, the know-how and together with you we will develop the right idea to add value to your customers' shopping experience - taking into account your economic interests.