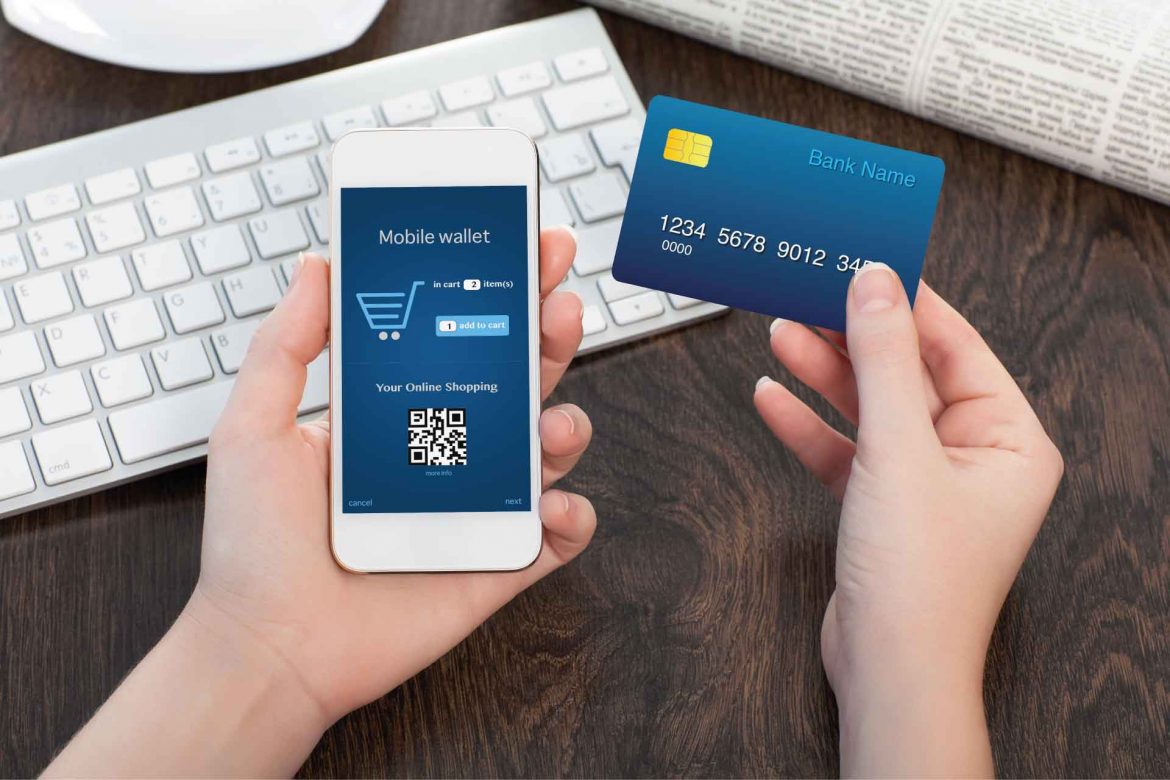 The final and most important step in the sale is payment. It has been proven that the available payment methods are a critical factor in the purchase decision. Due to the huge increase in e-commerce in recent years, most recently particularly strong due to the pandemic, but also in retail stores, cashless payment processing is becoming increasingly popular.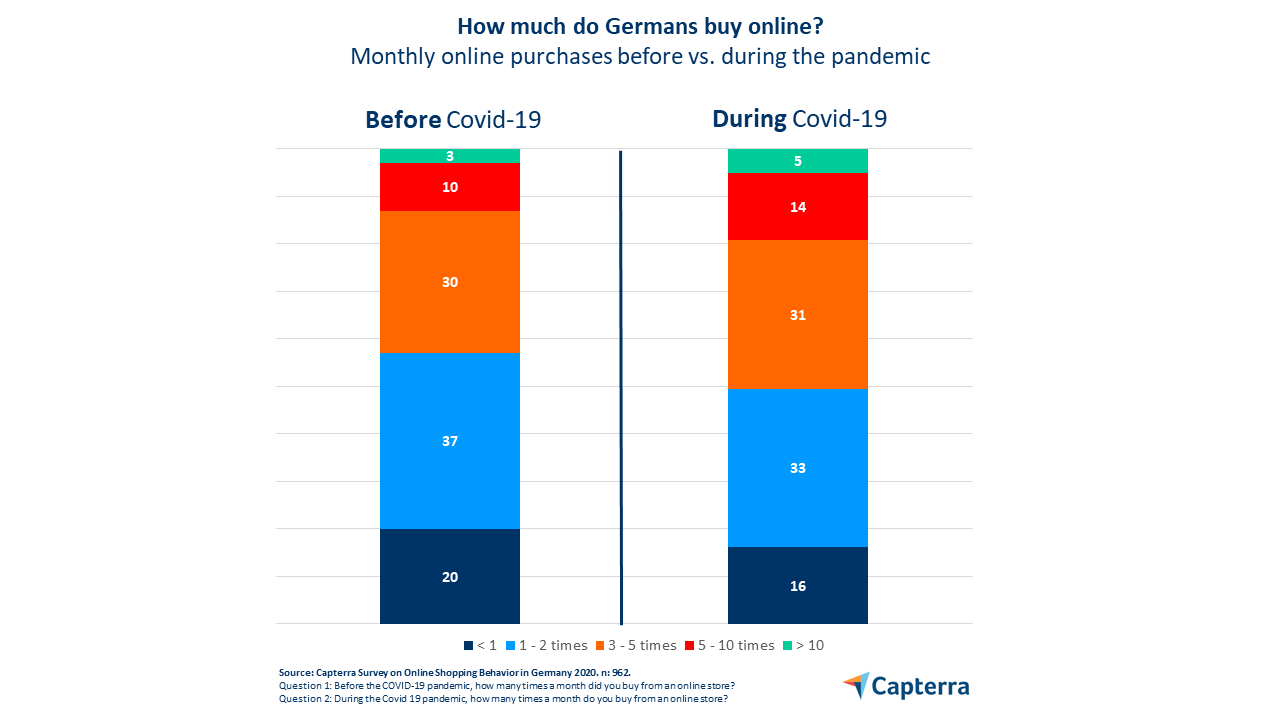 From a study conducted by Capterra on the topic of "Online Shopping Trends in Times of Corona", it was found that in Germany
23% shop online more often than before the pandemic
16% purchase products that were previously bought in stores
21% of consumers who ordered groceries online for the first time during the crisis plan to continue doing so
60% decided against a purchase or switched stores because their preferred payment method was not offered
Figures speak for themselves
These numbers give us a clear message. As a customer we have preferred payment methods and very often only buy when we can use them. This is critical for e-commerce! In the future, many stores will only be available online or as a hybrid of a retail store with an online store. That's why it's important to position yourself accordingly now.
Our recommendation: combine the payment processing of the store and the online store! If e-payment is already used online, why not in the store as well? Unification eliminates a lot of administrative work; for example, items from the online store can also be exchanged or returned in the store. Ultimately, the end customer has more choice and thus a more pleasant shopping experience.
What can this connection look like?
It is not necessary to offer countless payment methods. As a merchant, however, you have to know your target group exactly and what is desired. It is also almost impossible to integrate and manage every available payment method independently. Especially in store chains that operate in different regions or countries. There may be regionally popular payment methods and legal requirements vary from country to country. The effort would be enormous.
Currently, there are some innovative platforms on the market that enable the use of different payment methods with only one connection, adapted to the respective legal situation. Without any effort on their part. This is known as a unified platform. The platform serves as a link through which the gateway, risk management, processing and acquiring take place. In principle, it's like an adapter that connects hundreds of payment methods via one interface. Two solutions that offer the complete package are presented below.
The platform offers all major card schemes, all major local payment methods and mobile wallets around the world! Online, in-store or via an app, the optimal payment result is provided everywhere, everything can be overviewed with just one reporting.
Founded in 2006 in the Netherlands, the company is considered one of the largest European unicorns. Unicorns are startups with a market valuation before an IPO or exit of more than one billion US dollars. The founders filled a major gap in the market with the idea of developing a new payment platform that made integration and operation much more user-friendly. Early investors included Mark Zuckerberg and Jack Dorsey.
To integrate Adyen into one's own business, an Adyen terminal is connected to the POS system. With the help of this terminal, all external payment options such as Apple Pay, WeChat Pay, American Express and many more are integrated.


In addition, the terminal can do much more:
the interface language can be customized to make the shopper feel at home
Payment in foreign currency can be offered
Digital signatures are more efficient and reduce costs
Management and performance tracking
Quick & easy connection to the checkout via iBeacons, QR code or via a list of connected active devices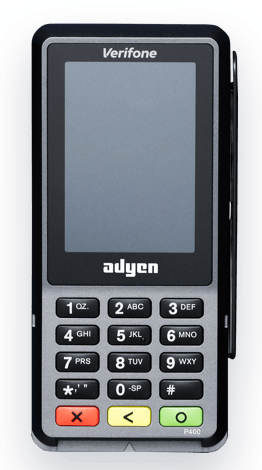 WorldPay is one of the leading omnichannel solutions worldwide. The offer is particularly convincing due to the simple "out-of-the-box" integration, the huge selection of payment options and the associated excellent price/performance ratio. When designing the user interface, the focus was always on user-friendliness, so that people can find their way around easily - even without pages of instructions. With more than 20 years of experience in the industry, WorldPay brings a high degree of flexibility that enables it to provide appropriate solutions for partners of all sizes at good conditions.
Process after integration
The cashier presses the "Pay" button at the checkout, whereupon all the necessary transaction information (location, device, date, time, amount) is forwarded to the PED (pin-entry device) via the so-called "payment connector". The PED then requests the necessary authorization from the card issuer for the payment transaction in the background.
WorldPay has already processed payments with 1.3 billion cards worldwide and transmits $9 trillion annually. With 75 trillion transactions processed by more than 20,000 partners, Worldpay is well ahead of the curve in delivering a world-class experience to customers in-store and online.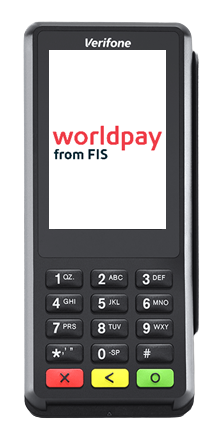 Our recommendation as MS POS
When choosing a payment provider, you should proceed carefully. First it is important to analyze which advantages arise from the use of a provider for e-commerce and stationary trade. Can these advantages be used in such a way that the customer recognizes this added value? Can synergies also be achieved internally in the processing of data, e.g. in accounting? Does it also fit financially? As a service company, we are happy to support with advise and accompany you in this process.